Printed Shell Adoption! – Project Shellter
Kendall Karshellian adopted a printed shell!
After nearly 2 months of ongoing experimentation by the Project Shellter teams, on Wednesday December 07, 2011 at approximately 04:23 PM PST at the Shellter West crabitat in Los Angeles, Kendall adopted a printed shell!
Similar to the shells suggested by hermit crab caretaker and commentator wodosorel, the shell is modeled on that of the Oxystele sinensis sea snail.
Watch the entire fascinating process as she examines, switches, and adopts a 3D printed shell!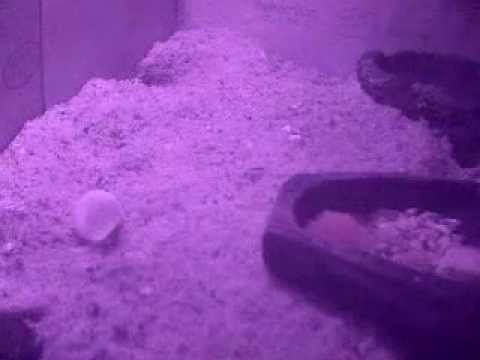 Got red/blue anaglyph glasses? Click the "3D" below the playback bar to see it happen in the third dimension!
Follow, share and contribute to help save hermit crabs by keeping natural shells in the wild! Use the hashtag #shellter or the shellter tag to let others know you are participating in this crowd-sourced science experiment!:
This guest post is part of Project Shellter
[thingiverse thing=14243]