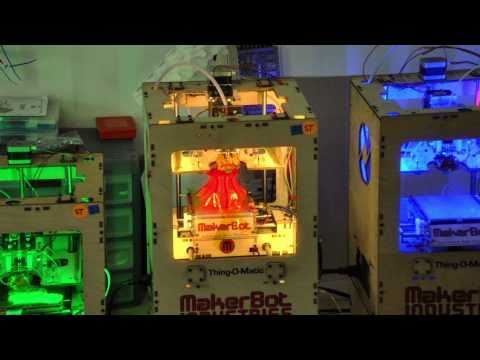 Matthew Borgatti put together this awesome time lapse video of MakerBots crunching out art over at Ponoko.
I attended the modeLabInteractive Parametrics seminar a month or so ago (check out our previous post on it here) and had the chance to film some Makerbots hard at work. I've got to thank Bre Pettis for providing Makerbot troubleshooting, Marius Watz for teaching, modeLab for hosting, and Kidd Video for the music.\
Lots of colored plastic, lots of colored LEDs, and lots of awesome!