Sure, it seems harmless and innocuous at first.  A little upgrade here, a little upgrade there.  A super strong metalic arm, a sweet head's up display, maybe an embedded MP3 player.  People, don't you understand – no good can come of mashing up evil cyborgs and dispensers of delicious candy?!  The next thing you know we have replicas of talk show hosts and disruptive CEO's.  I urge, no – I implore you, please stop the madness.  And, whatever you do, do not create an evil cyborg action figure that can walk on it's own.
P.S. A special thanks to TeamTeamUSA, 7777773, Tony Buser, jbakutis, skimbal, I-Bioloid, Luis, and InnovationByLayers for bringing us just a little closer to Judgment Day and the robopocalypse.
P.P. S.  Okay.  You got me.  I'm not really that worried about the coming robopocalypse.  I really just wanted a post highlighting awesome Doctor Who-themed things on Thingiverse so I could post THIS: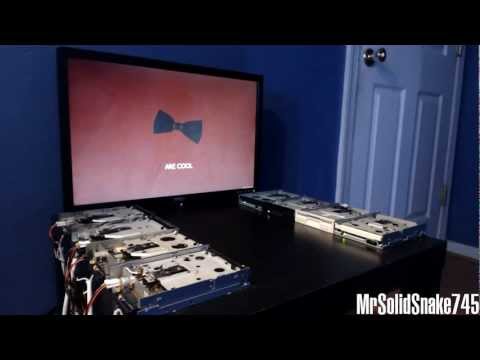 Thanks for the head's up Sasha!!!
Tagged with
bow ties are cool, cyberman, cybermen, dalek, judgment day, pez, pez dispensers, robopocalypse, skimbal, thingalert, Thingiverse
Leave a comment