MakerBot & Miniatures: 123D Catch
I'm taking a short break from the blog series this week, but I didn't want to leave you hanging.  I've put together a short screencast on how I use the creation tools in 123D Catch, specifically reference points and reference distances, to create scans that print in my desired scale.  This tip is great for anyone who wants tight control over print size, whether you're working in scale or not.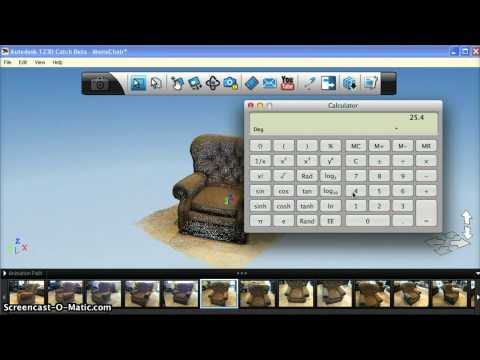 A Quick Note: I'm running Autodesk 123D Catch on my mac through VMware Fusion.  Autodesk just released a web version, which is great for mac users, but it lacks some of the advanced features like creation tools.  So to use this tip, you need to use the desktop application on Windows.